The primary activity of the studio is conservation treatment of easel paintings. The issues associated with painted finishes of other materials, such as furniture, are also addressed. Large projects that involve work on site, such as art in churches, in museums, and in other public buildings, are periodic activities that are worked into the studio's schedule.

In addition, conservation assessments, surveys, and other consultation projects concerning collection care are undertaken.

If you have another work of art such as a drawing, watercolor, sculpture, etc. you may contact the professional website at http://www.conservation-us.org/ to find a conservator.

All work is carried out according to the Code of Ethics and Guidelines of Practice of the American Institute for Conservation and Historical and Artistic Works (AIC). Work will be carried out in a timely fashion, meeting museum exhibition and travel deadlines as a highest priority. All reasonable schedules will be accommodated.

There is no fee for non-binding verbal estimates at the studio. Estimates that must be in writing, or require travel incur fees. Please call the studio to schedule an appointment.

Estimates are normally formulated using hourly labor rates. The cost of materials and overhead are factored into the labor rate. Conservation treatment typically starts at $500.00 minimum. The estimated fee is guaranteed for a period of one year from the date of the proposal. Beyond that date, repricing may be required. There is no discount for prompt payment but an interest fee of 2% per month is added to invoices not paid within 30 days. Deposits and/or retainers may be required. Payment can be made by cash, check, or PayPal.

We do not provide appraisals to establish the dollar value or works of art. Appraisers can be located by contacting http://www.appraisers.org or http://www.appraisersassoc.org.


Portrait of Hannah Paleske and Child, Before Treatment.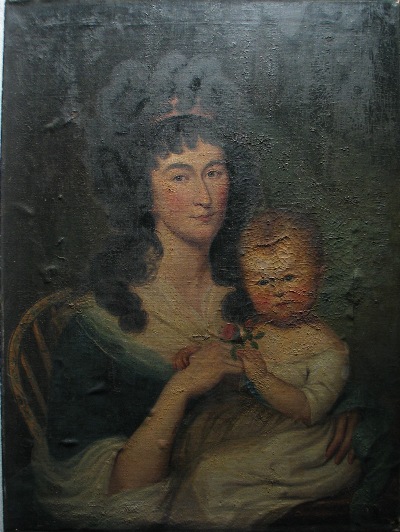 Portrait of Hannah Paleske and Child, Before Treatment: in raking light.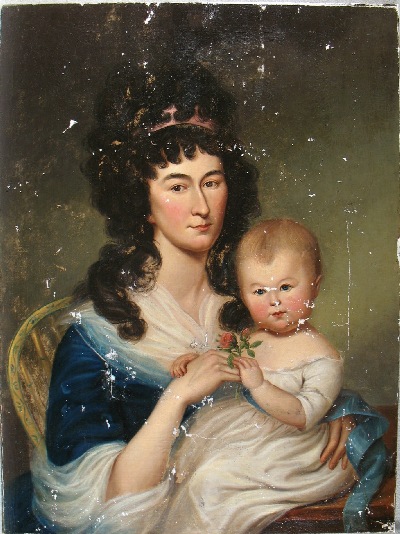 Portrait of Hannah Paleske and Child, During Treatment: after cleaning and structural repairs, before inpainting.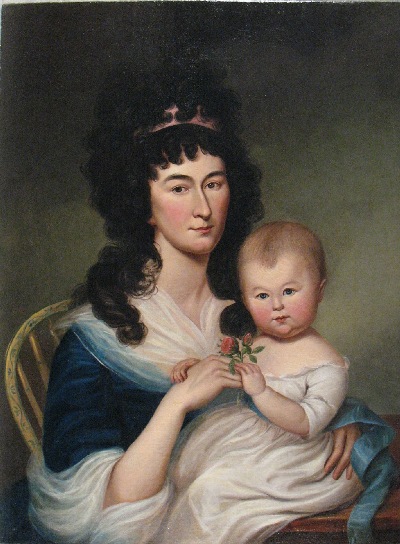 Portrait of Hannah Paleske and Child, After Treatment.